KIDZEE
Beta 1
Greater Noida
KIDZEE
Beta 1
Greater Noida
Where work and play come together
The Center

for Early Childhood Education
We provide an innovative, nurturing and stimulating environment where children develop independence, confidence and a positive sense of self and the world around them. Our curriculum is designed to involve children in experiences that enhance language, literacy, music, movement, art and socialization. Through play, all areas of development are fostered.
read more
We are dedicated to the care and education
Our Programmes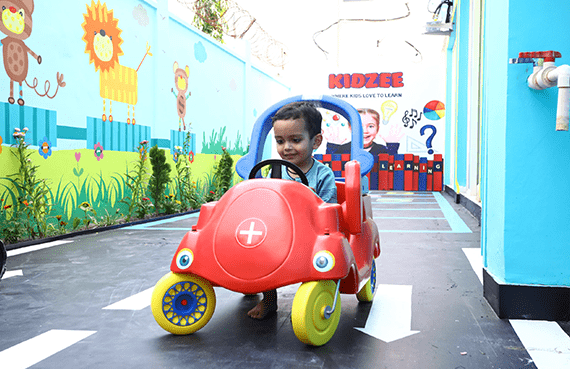 We provide the main activities
Encouraging And Supportive Environment
We help your child to nurture the talent present in them and encourage them to move forward so that they can move forward in their life as well. If encouraging people are found around children, then their confidence level also becomes high and they can do much better in their life.
We often have smaller class sizes, which means that each child can receive more individualized attention from the teacher. This can help children who may need extra support or who learn best in a one-on-one setting.
Gardening
Sport
Art
Excursions
Outdoor
Math
Literacy
Play Based
Activities
Children living at home get used to electronic gadgets, especially mobiles. They neither eat food nor learn any new skill without it. Due to this, their mental development is also not done very well. On the other hand, children going to play school are very different and intelligent from the children living at home.
Kidzee Beta believes in learning through play, and its curriculum is designed to encourage children to explore, experiment, and learn through fun activities. We take care that children should make sports their priority. This leads to the mental and physical development of children. For this, we also conduct play-based activities.
We always use play-based learning approaches that make learning fun and engaging for children. Through activities such as storytelling, arts and crafts, and outdoor play, children can learn new concepts and develop their creativity.
view video
Read on to understand our differene
Why Choose Kidzee
Every parent wants to see their child growing up in an environment where they can learn something new every day, participate in new activities and be unique from other children. In such a situation, many times parents are unable to choose the best place to increase the learning ability of their children. That's why we have brought Kidzee Beta for you, which will be the best option for you to choose. Kidzee Beta is a well-known and reputable preschool chain that has been in operation for over a decade. Here are some reasons why you may choose us for your child:
Command On Language

We teach your child command over the language. Along with this, we teach your child to recognize numbers and letters here. Through a range of activities, your child builds a grasp of words and language.

Learning Skills

In our play school, children are taught learning skills. Due to this, the brain development of the child is done well and they can explore new things. Through Learning Skills, the professionals hired by us help in increasing the intelligence power of the kids.

Socialization

We provide a structured environment for children to interact with their peers and develop social skills. This can be especially important for children who are not yet attending formal school or who do not have regular playmates.

Comprehensive Curriculum

We have a well-planned and structured curriculum that covers a wide range of subjects, including mathematics, social skills, and environmental studies. This curriculum is designed to help children learn and develop at their own pace.

Parent Involvement

We encourage parent involvement in their child's education. We provide regular updates and progress reports to parents and also organize parent-teacher meetings to discuss the child's progress.

Cultural Activities

Here children are taught many types of cultural activities like music, language, painting, and dance. Along with this, we also get many other positive activities are done here, in which children also participate. With the help of these activities, children develop a sense of self-confidence. It also helps in their personality development. Free play is an important part of kids play schools, as it allows children to explore and engage in activities that interest them. This might include playing with blocks, puzzles, or sensory materials.

Children Friendly Environment

Children who are in their early childhood are not able to mix with everyone quickly. In such a situation, it is necessary to give children an environment where children can have fun by meeting other children. Keeping this in mind, our school Kidzee Beta provides children friendly environment for your child. Here experts teach a lot to your child. In such an environment, children develop independence, self-confidence, and a positive sense of belonging to their surroundings.

Safe Environment

We believe that the safety of children is our responsibility and we never shirk our responsibility. A safe and conducive environment is essential for the all-around development of the child. In this environment, children can learn new things at their full capacity. Our priority is the care and safety of your child. We take the safety and security of children very seriously. They have strict protocols in place to ensure that the school premises are safe and secure for children. In our school, we create a safe environment where children can play and play in peace.

Trained And Experienced Staff

Even if your kids are not in front of your sight then you need not worry at all because we at Kidzee Beta hire much-trained and experienced staff for your kid. We have a team of experienced and trained teachers who are passionate about early childhood education. They are dedicated to providing a safe, nurturing, and stimulating environment that promotes learning and development. We aim to take special care of children and help them grow.
Children need healthy, wholesome foods
Healthy

Food for Growing Children
By eating family-style and serving themselves, children learn about making healthy choices and the connection between food and community.
Want to know more about us?
Centre Information